Intel® Xeon® Processor Scalable Family
Is IT your biggest business transformation challenge? The world's best-selling server just got better!
The new HPE Gen10 Server family delivers the latest in security, performance and expandability. The family is backed by a comprehensive warranty, makes it ideal for any server environment. This comes as standard on the industry's most trusted compute platform.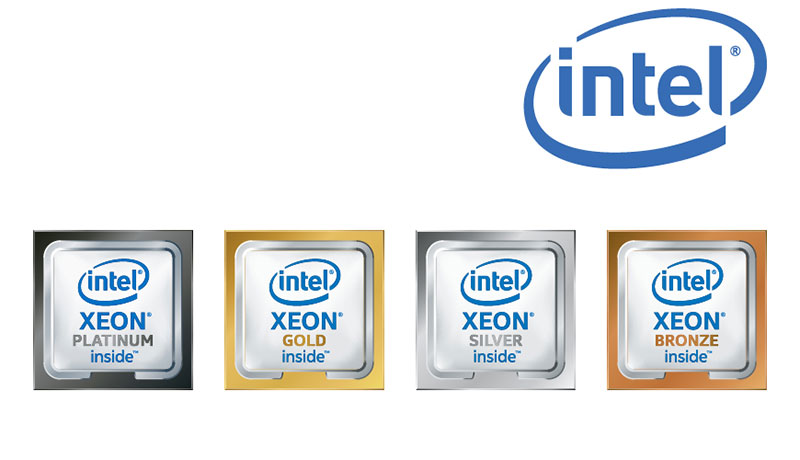 Why Intel® Xeon® Scalable Processor?
The HPE Gen10 Servers are securely designed to reduce costs and complexity. Integrating the Intel® Xeon® Processor Scalable Family with up to a 71% performance gain and 27% increase in cores, plus the HPE 2666 MT/s DDR4 SmartMemory supporting 3.0 TB6 and up to 11% faster than 2400 MT/s. It supports 12 Gb/s SAS, and up to 20 NVMe drive plus a broad range of compute options. HPE Persistent Memory, optimized on HPE Servers, offers unprecedented levels of performance for databases and analytic workloads. Run everything from the most basic to mission critical applications, and deploy with confidence.
Features and Benefits
Improve Security: Deploy hardware-enhanced security to protect data and system operations without compromising performance
Operate More Efficiently: High-speed Integrated Intel® Ethernet (up to 4x10GbE) helps reduce total system cost. It also lowers power consumption and improves transfer latency of large storage blocks and virtual machine migration
Accelerate Critical Workloads: Speed up data compression and cryptography with integrated Intel® QuickAssist Technology (Intel® QAT)
Optimize Performance: New features such as Intel® Advanced Vector Extension 512 (Intel® AVX-512) improve with workload-optimized performance and throughput increases for advanced analytics, high performance computing (HPC) applications and data compression
Economic Control: Reduce operational cost by leveraging a pay-as-you-go consumption-based IT model with the ability to add capacity in minutes not months.
Customer Pain Points
Getting the most out of the applications and data faster (speed and agility)

61% of companies cite delivering services and apps faster as an important driver

Protecting your business (security)

500 M records breached in first half of 2016
55% of cybersecurity budget is spent on detection and recovery
An example of how you can save up to 1/3 on TCO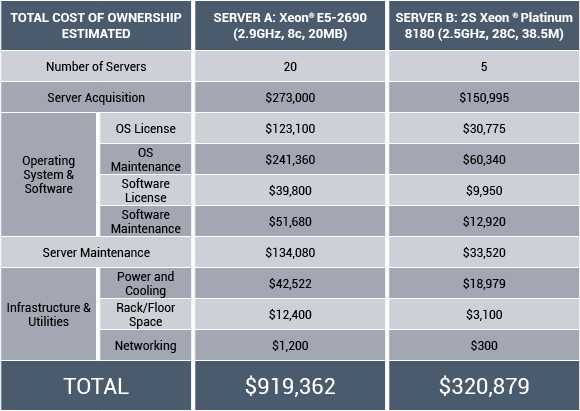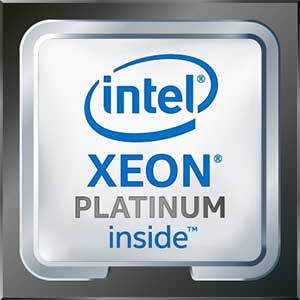 Intel® Xeon® Platinum Processor 8XXX Family
BEST PERFORMANCE, MOST SCALABLE, BEST BUSINESS AGILITY
Best choice for mission-critical, real-time analytics, machine learning, and artificial intelligence workloads
Best workload-optimized performance for general purpose compute and hybrid-cloud deployments
Best performance for the most demanding storage and networking workloads
Best memory bandwidth and 2,4,8+ socket scalability
Intel® Xeon® Gold Processor 5XXX Family
BETTER PERFORMANCE, ADVANCED RELIABILITY
Improved performance for compute-bound workloads
Affordable Advanced RAS and 4-socket scalability
Suitable for a wider range of workloads
Intel® Xeon® Bronze Processor 3XXX Family
ENTRY-LEVEL PERFORMANCE AND HW-ENHANCED SECURITY
Affordable, entry-level 2-socket support suitable for light-range workloads
Reliable upgrade versus Intel® Xeon® processor E3 product family
Intel® Xeon® Gold Processor 6XXX Family
GREAT PERFORMANCE, FAST MEMORY, AND MORE INTERCONNECT/ACCELERATION ENGINES
Significant workload-optimized performance improvements for general purpose compute
Significant improvements for demanding storage and networking workloads
Highest memory speed, highest memory capacity, and enhanced Intel AVX-512
Enhanced 2-4 socket scalability and performance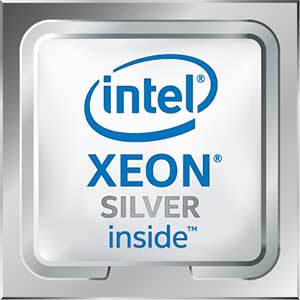 Intel® Xeon® Silver Processor 4XXX Family
EFFICIENT PERFORMANCE AT LOW POWER
Solid compute capability (Hyper-Threading, Turbo Boost)
Improved memory speed, energy efficiency
Suitable for a moderate range workloads
Xeon® Processor Advisor
Explore the Intel® Xeon® Processor family using this tool. It allows you compare 2 different Xeon® processors side-by-side and provides you with performance, power, TCO and ROI calculations that will help you choose the right Intel® Xeon® Processor for you.
TRY IT NOW