Earn 2% Cash Bonus* with EMEA Aruba ACTION Partner Club
The EMEA Aruba ACTION Partner Club is a great opportunity for partners to drive Small Business and grow through selling Aruba's industry leading Small Business networking solutions.
JOIN TODAY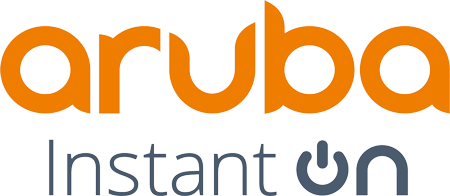 With the EMEA Aruba ACTION Partner Club, earn a 2% Cash Bonus* on sales of Aruba Instant On Small Business products if you are not an authorised Aruba Partner Ready for Networking Partner.
You will also gain access to the ACTION Portal for Aruba Instant On enablement content, sales and marketing materials, online support and dashboard view of your cash bonus and training status.
Join by following these simple steps:
4. Accept Terms
& Conditions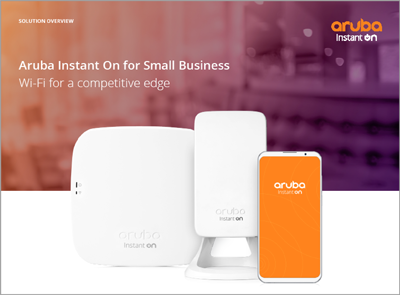 SOLUTION OVERVIEW
Discover the full range of Aruba Instant On for Small Business now including Wi-Fi 6 with the Solution Overview.
DOWNLOAD FIND OUT MORE
Speak to your Ingram Micro Account Manager today for more information on the EMEA Aruba ACTION Partner Club
CLICK HERE *Terms and conditions apply. Country eligibility conditions apply.
*EMEA Aruba ACTION Partner Club is not open to Aruba Partner Ready for Networking Partners, who can register for the Ignition Program.
Aruba reserves the right of admission to this program. Registration and access will be revoked for those users who do not meet the Partner profile.

To make sure we give you the right tools to help you sell, take part in our quick survey to be in with a chance to

WIN A $50 AMAZON VOUCHER

Have you heard of HPE iQuote (the online configuration tool designed to simplify the process of selling)?

If yes, what do you use it for? (Select all that apply)

How do you usually proceed with orders once you have configured on iQuote?

What kind of orders would you place using iQuote?

Do you experience any issues with iQuote functionality and performance?

What would make iQuote a more useful tool for you?

Submit your results to be in with a chance to win a $50 Amazon Voucher!

And you're done. We'll be in touch shortly if you're a winner… good luck!

THANKS FOR BEING A PART OF HORIZON
You must answer this question before moving on.
The answer you have selected requires additional input.