Horizon Podcasts
Listen. Learn. Lead.
The latest technology, trends, insights and solutions... all in under 15 minutes!
Tune in to our latest Horizon Podcasts and we will guide you through a wide variety of technology challenges faced by customers and how to help address these issues.
Discover how HPE solutions can help with everything from Mobility to GDPR. Our podcasts will give you the key insights and top benefits of our solutions... all in under 15 minutes, so they won't eat into your day!

We will guide you through the HPE portfolio enabling you to service your customers better.
What Data Should Be Protected?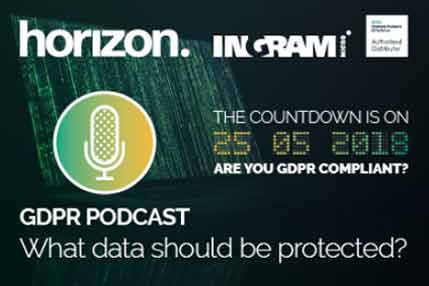 Tune in to the GDPR Podcast to find out more about the new regulatory framework of GDPR so that you can help your clients, with backup from HPE, to adapt, comply and generate new business opportunities.