Because it's no longer about where we work but how we work
With workers moving between the home and the office, it's critical that employees have the right Unified Communications & Collaboration (UCC) tools to do their jobs effectively, wherever they are.
Combine this with a solid network foundation for secure connectivity to create a seamless user experience and boost productivity.
Partner with Ingram Micro to bring together the best in Aruba networking and UCC technology portfolios to provide end-to-end hybrid workplace solutions for your customers.
Support the
hybrid workplace

and build a healthy collaboration ecosystem
Typical customer challenges of a hybrid workplace
People working from home
Flexibility to move between the home and office
Sharing network bandwidth with family
Require quality, easy-to-set-up and manage UCC tools
Network security is a concern
Back to office
Network needs to support higher quality video conferencing and the high bandwidth-demanding UCC tools
Difficulty managing an extended network for a hybrid workforce
Network security concerns
Why recommend Aruba and UCC
As businesses work towards hybrid working through UCC adoption, this represents a significant opportunity for resellers not only through the sale of UCC solutions and tools but also the additional infrastructure required to securely service and manage this ecosystem. Build a healthy collaboration ecosystem with Ingram Micro.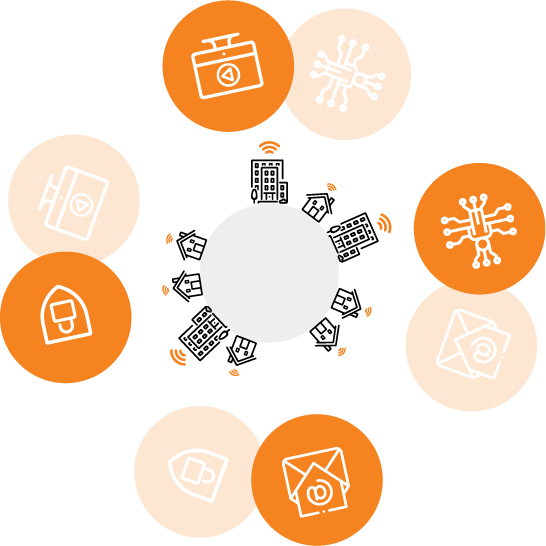 UCC
OPPORTUNITY

Support flexible working and help boost productivity

COST
EFFICIENT

Address scaling concerns by adopting a cloud-first strategy

NETWORK OPPORTUNITY

Open the door to network selling for both home and office environments

EMPOWER WORKERS

Help workers keep innovating, no matter where they are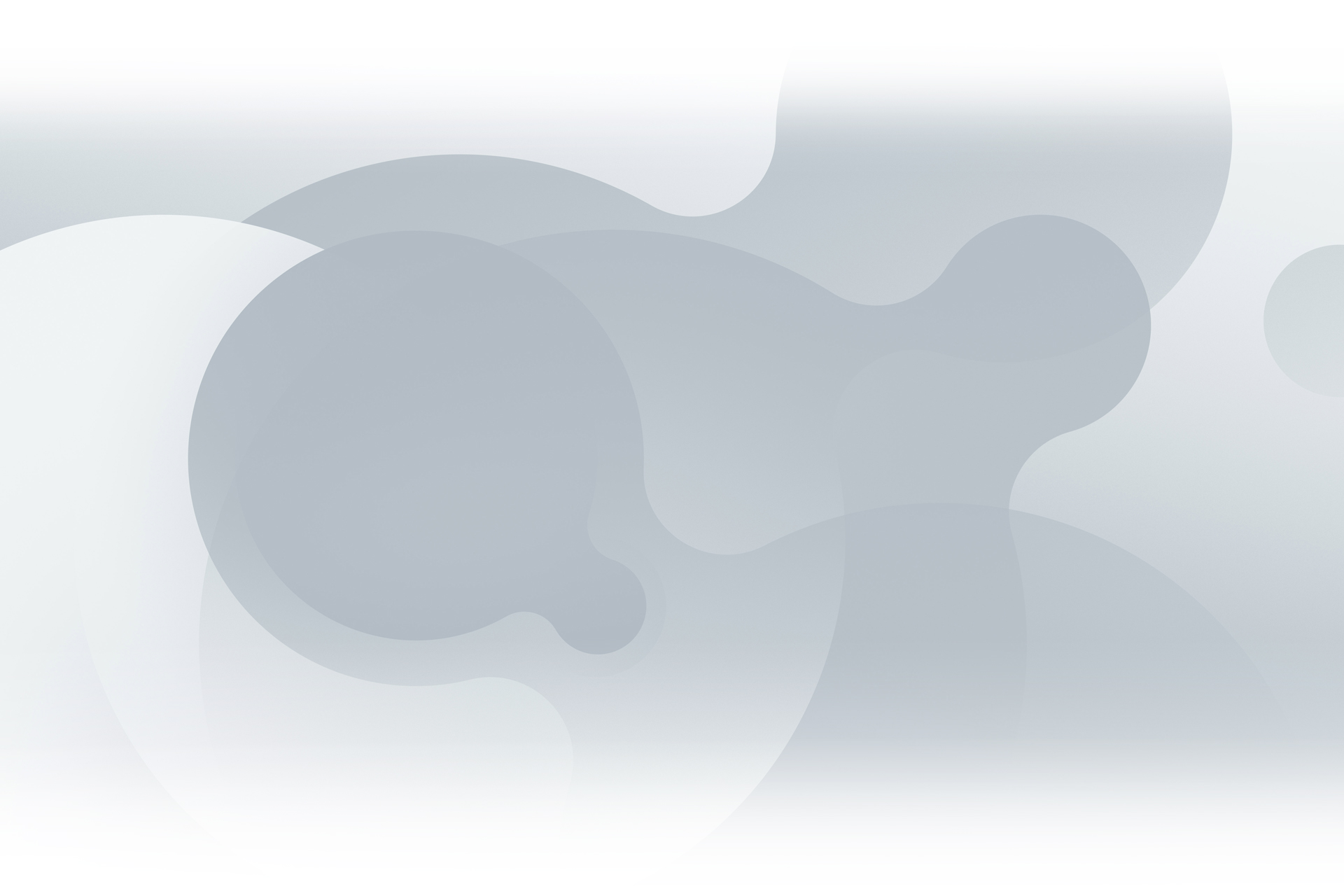 The right tools, whenever & wherever workers need them
A year on from when the pandemic first hit, bad Wi-Fi is no longer a good enough excuse for remote workers not to be productive and efficient, no matter where they are.
With Aruba's enhanced networking capabilities, help remote workers get the most from online interactions including high-demand video calling applications.
Integrate everything from instant messaging, audio, web and video conferencing, email, calling and more to help teams interact seamlessly within hybrid collaboration environments.
Extend enterprise-grade networks to connect office and remote workers
Introduce tools and services that facilitate real-time conversations
Allow users to collaborate using corporate and personal devices
Aruba and UCC Hybrid Workplace Solutions
Based on Aruba ESP's AI-driven, cloud-native networking architecture, Aruba's workplace solutions deliver secure connectivity in both the home and the office.
Help businesses on their road to recovery while ensuring the health, privacy and productivity of their employees and guests in the long-term.
Aruba Networking offers several benefits to support a seamless UCC hybrid workplace environment.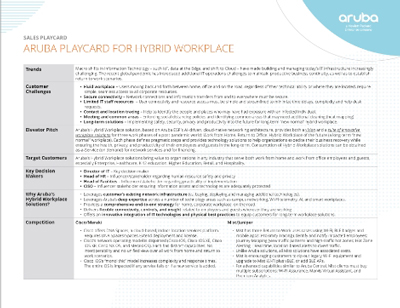 DOWNLOAD SALES PLAYCARD
FLEXIBLE
WORKING

Regardless of technical ability or location, give workers simple, seamless access to all corporate resources

Secure
connectivity

Network connections and information transfers from, and to everywhere, securely

MEET HIGH NETWORK DEMAND

Enhanced UCC experiences require a high performance, reliable networking

Long-term WI-FI solutions

Implement safety, security, privacy and productivity into the future for long-term 'new normal' hybrid workplaces
Explore the Aruba and UCC Solutions for both Personal and Office users
Personal Solutions
Help customers put the right mix of UCC tools in place for their users by offering personalised set-ups that evolve with workers, facilitate the best user experiences and help them work effectively from home.
74%
of organisations reported moderate to significant disruption to employees due to the pandemic
Aruba Edge-Survey-Hybrid-Workplace_Infographic.pdf
85%
100 Best Companies to Work For allow their people to work at home
Fortune 500 Magazine, 2020
UCC solutions to suit individuals hybrid styles
Hi-definition webcams
Noise cancelling headsets
On-desk speakers for quality audio
FIND OUT MORE
Aruba Work From Home Solutions
Plug and play Access Points to automatically contact and configure
Managed from the cloud with Aruba Central
Extend the secure, in-office experience to your remote workers with Aruba ESP
FIND OUT MORE
Back-to-Office Solutions
With employees returning to work, help customers enhance and transform the office experience with the latest UCC solutions. Ingram Micro will help establish the office as the hub for teams to meet, collaborate and innovate supporting flexible, hybrid working solutions.
77%
of ITDMs said that investments in networking projects had been postponed or delayed since the onset of COVID-19
Aruba Edge-Survey-Hybrid-Workplace_Infographic.pdf
38%
of IT leaders plan to increase their investment in cloud-based networking in response to COVID-19
Aruba Edge-Survey-Hybrid-Workplace_Infographic.pdf
UCC solutions to suit individuals hybrid styles
Interchangeable hot desking & huddle rooms
Voice and audio solutions
4K video conferencing kits
Hybrid workforce management
FIND OUT MORE
Aruba Cloud Managed Networking
Simple smart and secure provides the same reliability, performance, security and scalability of large-scale enterprise solutions, but perfect for midsize businesses with limited IT staff resources and budgets.
FIND OUT MORE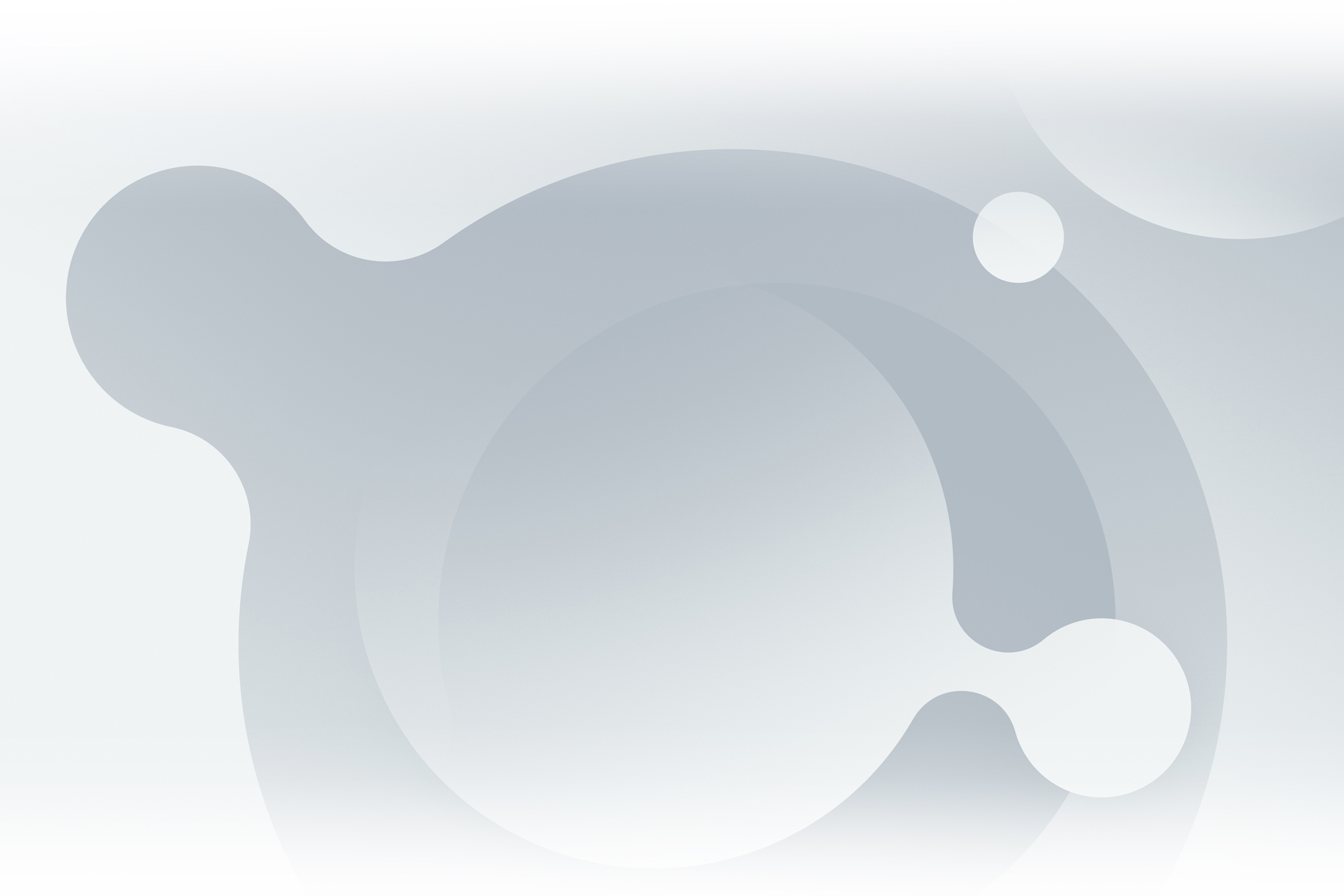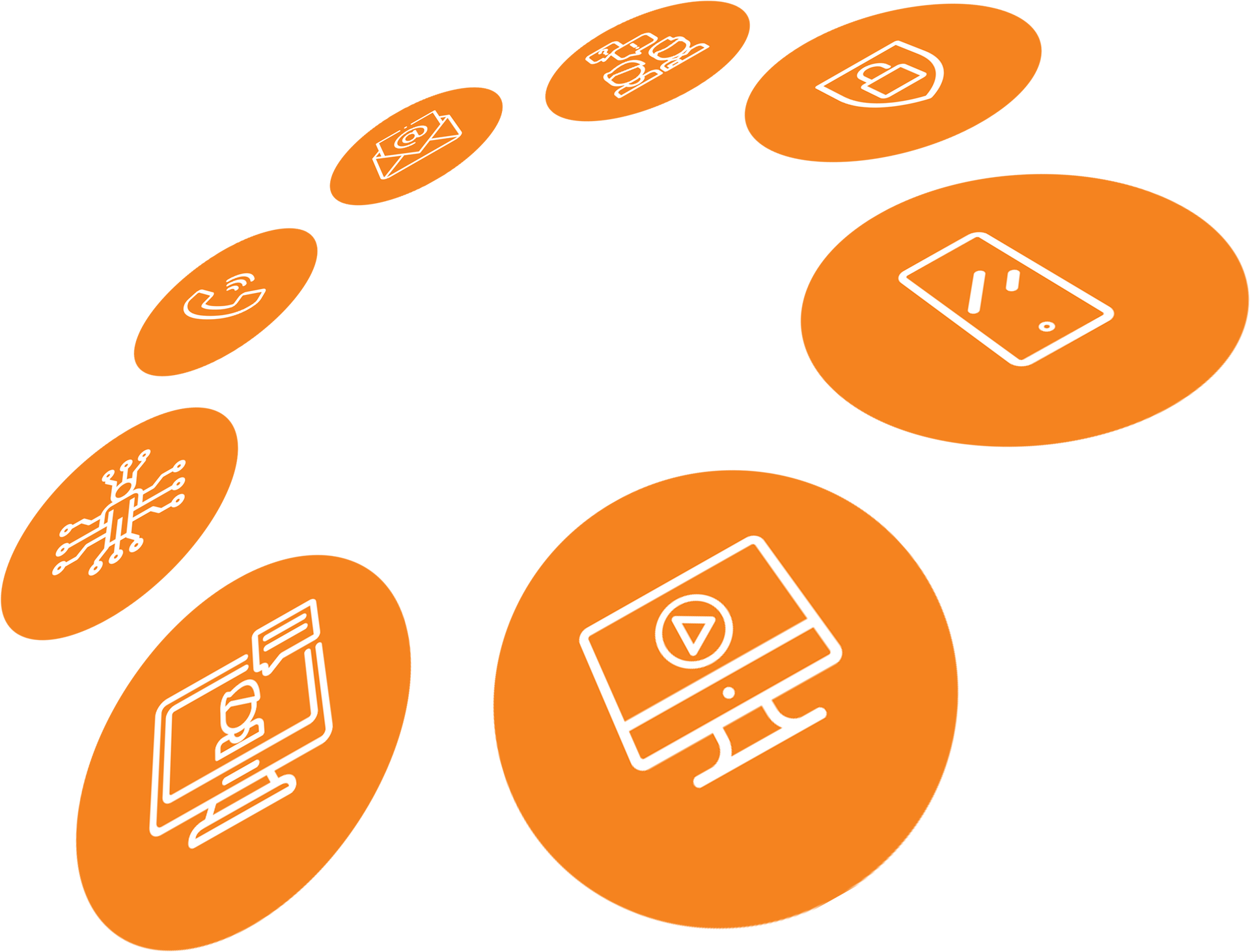 Arrange a UCC Consultancy Session
Ingram Micro UCC offer a consultancy service to help you identify, position and sell the right mix of UCC solutions to customers based on their existing set-up.
We offer training and technical support sessions for a range of UCC video and audio technology solutions.
From meeting room solutions to collaboration platforms, our technical advisors are available to demonstrate products, provide bespoke training and consult on the best options for you and your customers.
Speak to your Ingram Micro UCC Specialist to discover the most advanced range of solutions available on the market today!
CONTACT US
Solution Architecture

We work with a range of Vendors and Partners to coordinate the development of technology solutions that solve real world problems.

Sales Enablement

Our enablement program is focused on Partners who understand rapidly growing opportunities and are ready to get started on the HPE journey.

Technical Support

We'll work with your sales and technical teams to understand the technology, identify opportunities and guide you through the first deployments.

Business Intelligence-as-a-Service

We're continually onboarding technology Partners to help extract and get better value from data collected by our storage team.

Build, Deploy, Maintain & Support

By working closely with our deployment Partners, we aim to provide the latest storage knowledge and expertise.

Marketing Enablement

As well as our 1:1 enablement program, our internal marketing agency can support with white labelled collateral, webinars, case studies, campaigns and more.

Cloud Services

Our cloud teams can offer a range of support around cloud infrastructure and services for any given storage use case.

Financing

Our partners can leverage Ingram Micro's established financing capabilities to provide any technology solution, helping turn CAPEX to OPEX costs for customers.
Speak to Ingram Micro to find out how you can develop and grow your UCC business enhanced by Aruba Networking
CONTACT US
Seeing further ahead.
Your file is downloading...