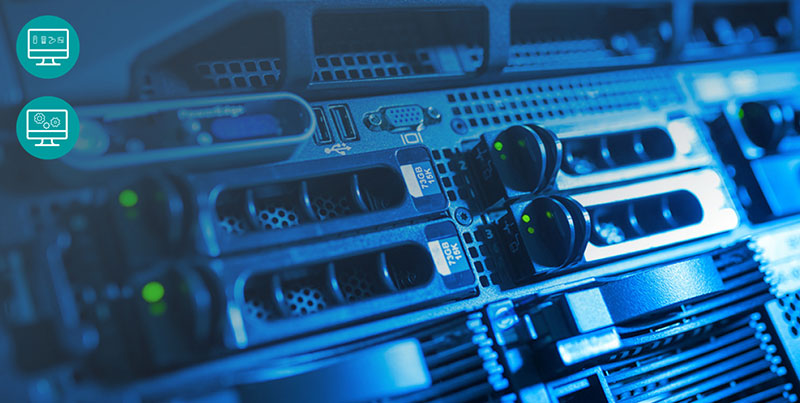 STORAGE VIRTUALIZATION SOFTWARE-DEFINED-STORAGE (SDS)
Eliminate complexity and free your infrastructure from the limitations of dedicated hardware.
Software-defined storage (SDS) is expanding rapidly as customers realize the simplification and cost savings from deploying storage as an application within industry standard servers.

Virtualizing storage delivers a scale-out architecture that better handles growth, efficiency, and budget demands.
Advantages of SDS include:
Non-disruptive scale: support client provisioning when and where it is needed
Centralized management: converged management of compute, storage, and virtual machines
High availability with stretch cluster capabilities: supports business continuity with 99.999% high availability by keeping virtual desktops and applications online during appliance, rack-level, or site-wide outages
Reduce data center footprint: get 4 times the compute in 75% less space with HPE hyper-converged appliances as compared to individual 2U servers
Flexible disaster recovery: delivers replication from one hyper-converged system to another or to a low-cost server running HPE StoreVirtual VSA software
HPE StoreVirtual VSA
This scalable SDS product extracts the complexity and cost out of your traditional storage and transforms your internal or direct-attached storage into fully featured shared storage arrays.
HPE StoreOnce VSA
For fast, efficient, and scalable backup and recovery, HPE StoreOnce VSA helps reduce the need for dedicated hardware and reduces the cost of storage, rack space, and power to make your environment more economical.
Solution Components:
Hardware

HPE Proliant Servers
HPE ConvergedSystem 300

Software