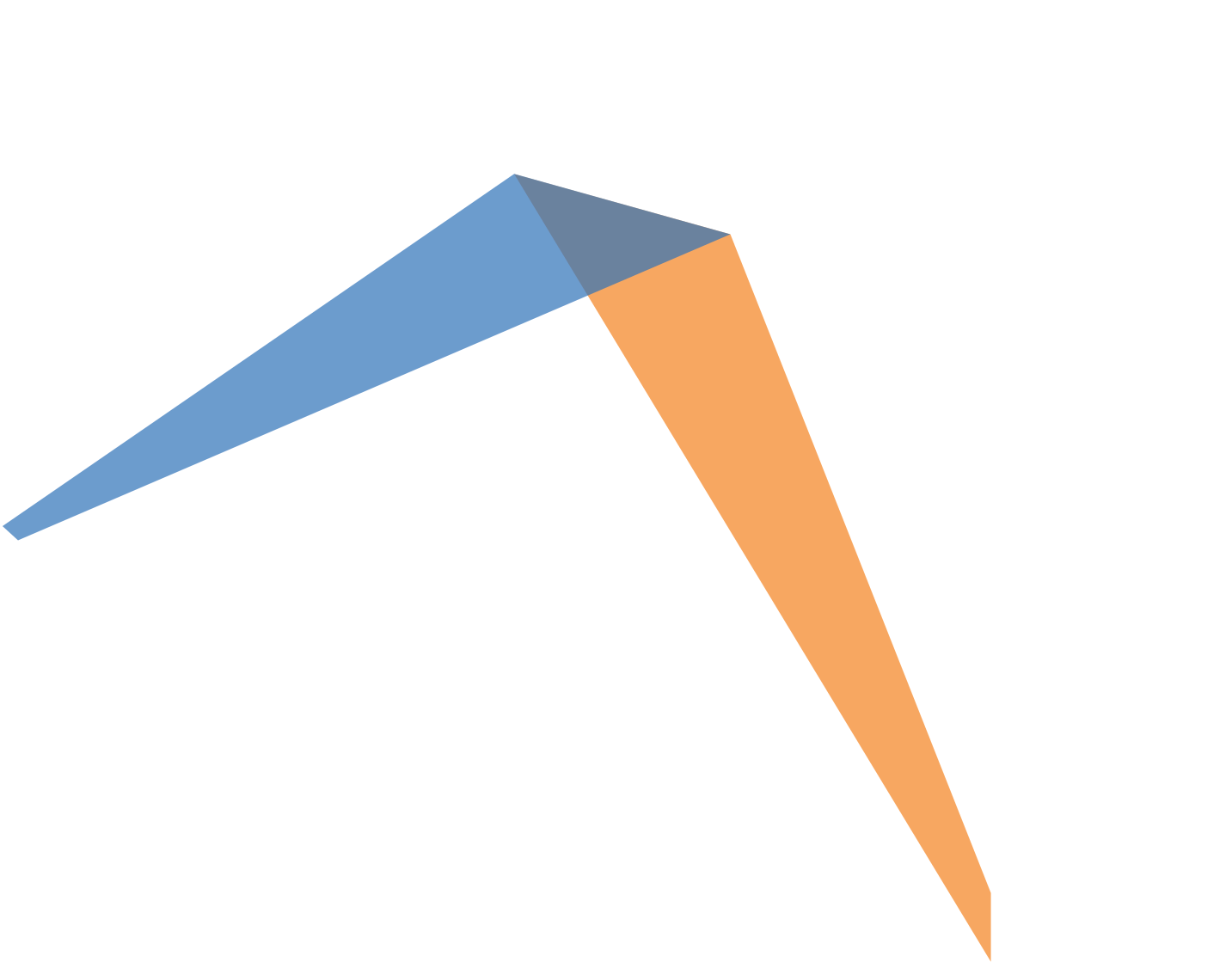 The metaverse is a complex concept to understand but promises to be a huge opportunity for Partners.
Although it is continually evolving, the metaverse is an enhanced internet experience, able to be accessed by a number of unique virtual and Extended Reality (XR) technologies.
No matter what the industry or application, a solid infrastructure is key – how devices plug-in and deliver seamless, real-time collaboration experiences.
Partner with
Aruba

and Ingram Micro to fully realise the opportunities and benefits on offer.
Because the network infrastructure is your doorway to accessing greater profits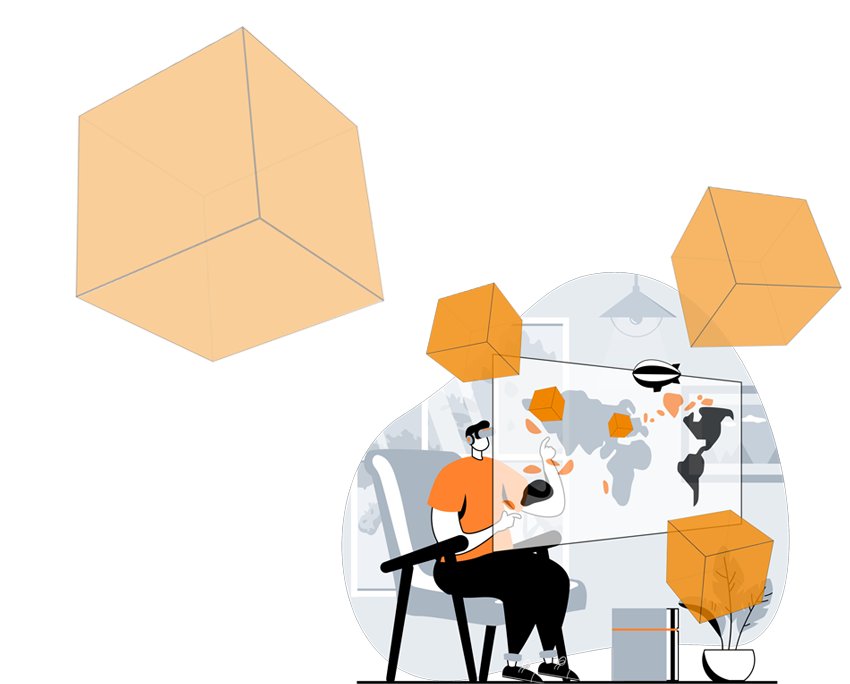 The opportunity is limited only by imagination
Help customers close the perceived gaps between digital and physical realities. Virtual versions of people, objects and landscapes allow us to explore brand new environments, problem-solve and develop ideas through virtual experiences.
According to research from Emergen Research last year, the metaverse was valued at
$47.69 billion in 2020

and would reach

$829 billion by 2028

* Emergen Research, Apr 2022 https://www.emergenresearch.com/industry-report/metaverse-market
Aruba

gives you the building blocks to access XR opportunities
Build the perfect networking platform to create XR experiences
The first step is to create clear network visibility for users and XR devices accessing the network infrastructure. Aruba provides an edge-to-cloud XR solution that provides full visibility, zero trust security, optimised traffic path.
Security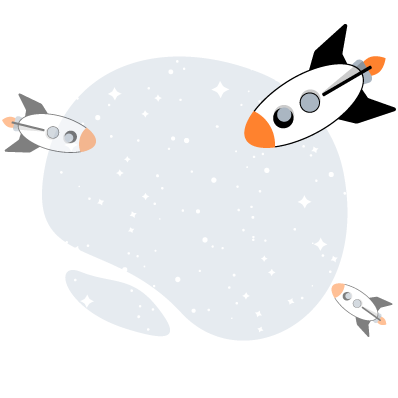 Aruba secures network connection and information transfers by authenticating and automatically assign device access
Connectivity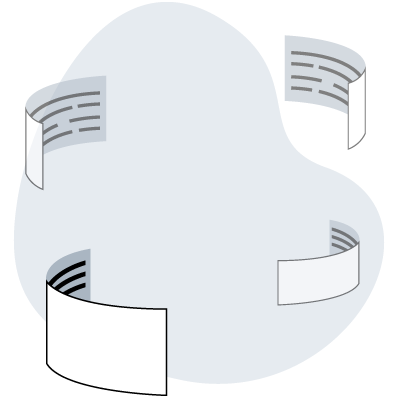 Seamless connectivity and security without compromise, no matter what or where
Latency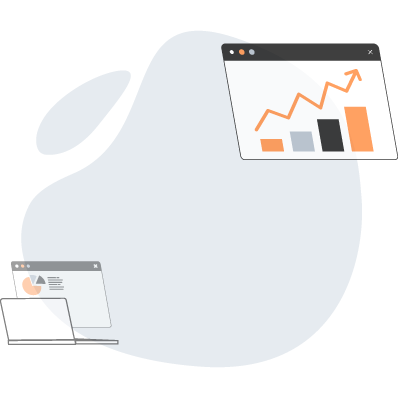 Aruba's reliable high-performance, low-latency network solution capable of delivering enhanced XR experiences
Location Services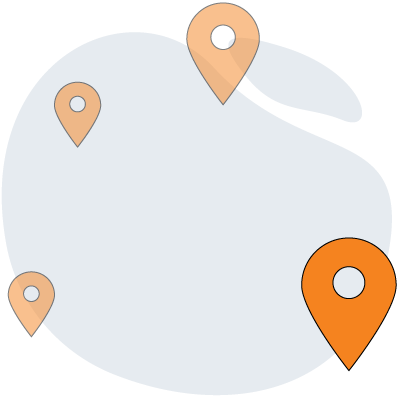 Use indoor location services built into Aruba APs to construct accurate maps of their absolute locations within a 3D environment
Don't leave your opportunities in the virtual world - realise them with Ingram Micro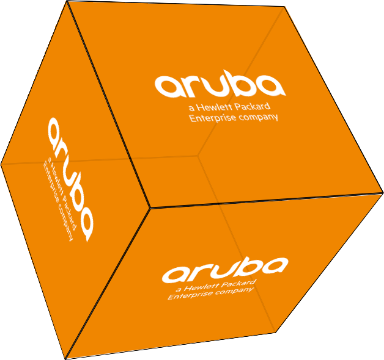 Besides more obvious applications of XR technology such as gaming, some industries hold rich selling opportunities for Partners.
Aruba

creates the bridge between the digital and physical world
Healthcare
Imagine being able to walk through and interact with 3D, anatomically accurate models – allowing medical practitioners to explore and collaborate no matter where they are. The can problem solve complex surgical procedures even before the patients has even lay down on the operating table. XR creates virtual experiences.
Manufacturing
From rapid product development, training, process & efficiency improvements, maintenance and repair – XR creates new levels of collaboration, bringing engineers and specialists together. Virtual environments can help teams explore and develop ideas, test processes and safety, even accelerate go-to-market times, while minimising the risk and cost.
Education
VR/XR holds holds the potential to transform education and training. Virtual environments create immersive, low-risk spaces that allow students to expand their knowledge through first-hand experience. They can master skills and techniques, focus on tasks in a simulated XR environment and even break down the barriers of distance learning.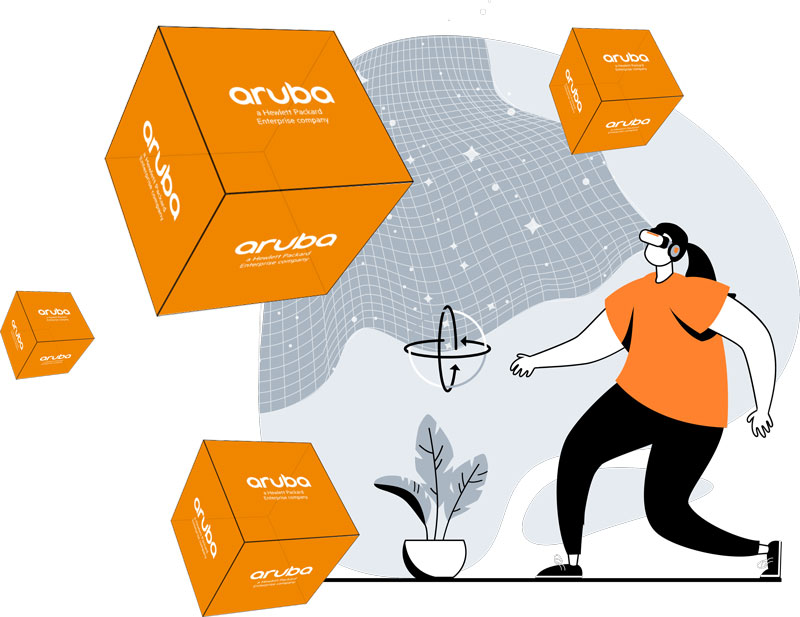 Aruba gives you the building blocks to access XR opportunities, no matter what the industry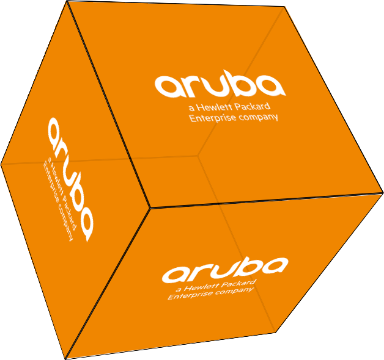 Aruba Cloud-Managed Networking
Simple. Smart. Secure. Help build cloud-managed networks that provide the same reliability, performance, security and scalability of large-scale enterprise solutions, perfect for delivering new services to midsize businesses with limited IT staff resources and budgets.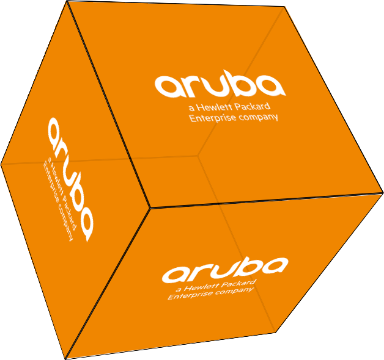 Edge-to-Cloud Security
Innovative security strategies built on the principles of SASE and Zero Trust to secure applications and data, enterprises to support business applications wherever they are hosted and from wherever they are accessed.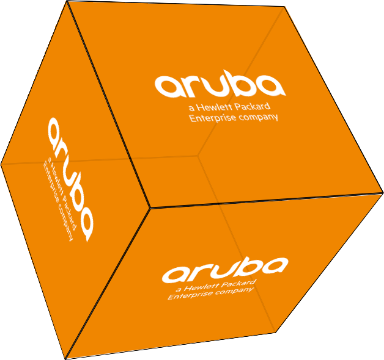 Aruba Open Locate
With Aruba's self-locating APs, enterprises and service providers are able to deliver location-aware applications more quickly, accurately and at scale. Aruba Open Locate allows users to do this across the entire wireless LAN footprint, eliminating the need for costly and error-prone manual surveys.
Aruba and Ingram Micro have it covered
Besides more obvious applications of XR technology such as gaming, some industries hold rich selling opportunities for Partners.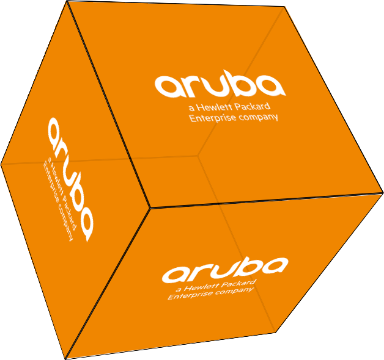 Aruba Dynamic Segmentation
Built-in identity-based access control to automatically apply consistent policies for Zero Trust and SASE security from edge-to-cloud, so the same security, user experience and simplified IT management can be enjoyed across the entire network layer.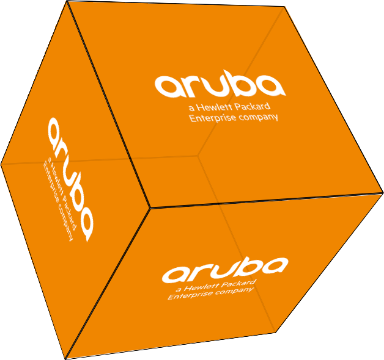 Aruba ESP
Intelligent networking and security, from mobile to the edge! With automated intelligence at the heart of Aruba ESP, predict, identify and resolve networking issues before they happen, with the industry's first AI powered 'sixth sense' platform.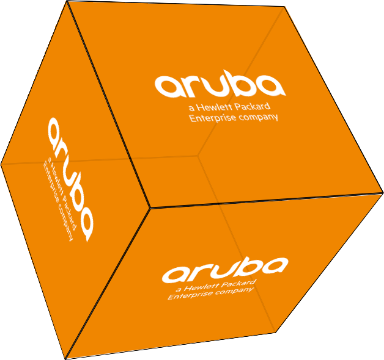 Aruba AirSlice QoS
Guarantee performance for latency-sensitive AR/VR applications by increasing bandwidth throughput to provide an optimised experience for IoT devices.
Watch our webinar…
Infrastructure for Extended Reality and Metaverse Webinar
Aruba's EMEA CTO, Dobias Van Ingen, will present how Aruba can optimise the Extended Reality (XR) experience through full network visibility, edge-to-cloud XR solution, zero trust security and optimised traffic path.
WATCH NOW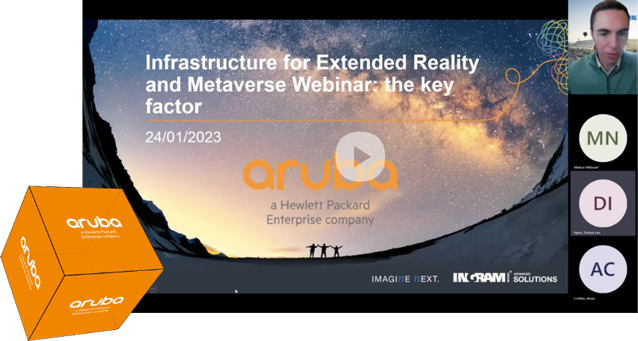 Because Aruba's next-generation solutions enhance IoT performance
Unlock the value of IoT with Ingram Micro
FIND OUT MORE
Supporting your virtual innovation journey
For Ingram and Aruba Partners, the virtual world represents a major opportunity to help customers make their networking infrastructure more relevant and valuable than ever before.
Solution Architecture

We work with a range of Vendors and Partners to coordinate the development of technology solutions that solve real world problems.

Sales Enablement

Our enablement program is focused on Partners who understand the rapidly growing XR opportunity and are ready to get started on the journey.

Technical Support

We'll work with your sales and technical teams to understand the technology, identify opportunities and guide you through the first deployments.

Business Intelligence-as-a-Service

We're continually onboarding technology Partners to help extract and get better value from data collected by our XR solutions.

Build, Deploy, Maintain & Support

By working closely with our deployment Partners, we aim to provide XR and AI solutions as 2 tier Managed Services.

Marketing Enablement

As well as our 1:1 enablement program, our internal marketing agency can support with white labelled collateral, webinars, case studies, campaigns and more.

Cloud Services

Our cloud teams can offer a range of support around cloud infrastructure and services for any given XR or AI use case.

Financing

Our partners can leverage Ingram Micro's established financing capabilities to provide any XR or AI solutions-as-a-Service, helping turn CAPEX to OPEX costs for customers.
Become an Aruba Business Partner in 3 simple steps and unlock the value of partnering with Aruba and Ingram Micro
FIND OUT MORE
Your file is downloading...