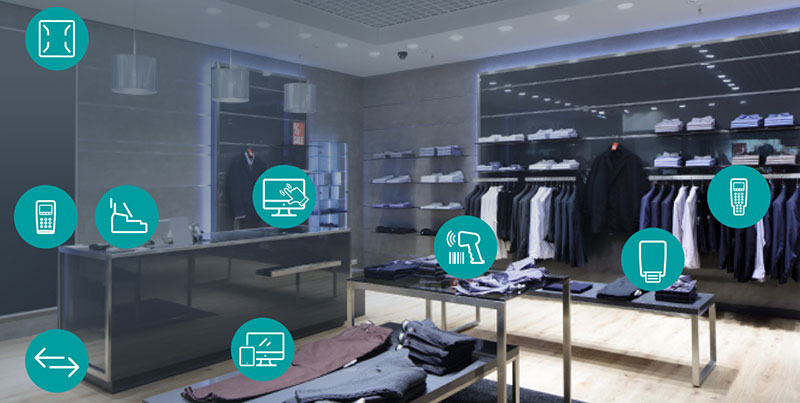 SOLUTION OVERVIEW
With Ingram Micro solutions for retail it is possible to get to know the client, optimise inventories, and hold down costs in the chains
HPE, Honeywell, ELO and some other brands have collaborated to create a portfolio with advising and products, like RFID that helps to identify products and analyse turnover rates, as well as facilitating the rapid completion of inventory taking.
The core of the whole thing is the HPE wireless network that supplements the existing automation. RFID-chips give the products an identity and make them easy to follow. Various retail-chains, such as Zara, have already gained considerable experience with this. At the cash counters the chips also provide data about a product's circulation.

The data are analysed and any conspicuous gaps in the collection can be filled in at once. Being out of stock on an item is an important point in retail because it means a missed sales opportunity. In clothing shops the use of these chips is recommended, but also in bookstores. The advantage is that during the annual inventory required by the Inland Revenue Service, a scanner is at the ready to rapidly record the entire inventory.
SOLUTIONS COMPONENTS:
HPE Aruba Mobile First
HPE Aruba Switches
Barcode Readers (Datalogic, Honeywell, Zebra)
RFID Reader (Honeywell, Zebra)
Handheld Computers (Honeywell, Zebra)
Tag Printer (Honeywell, Zebra)
ELO Touchscreen Computer)
Star Micronics Mobility Cash Drawer