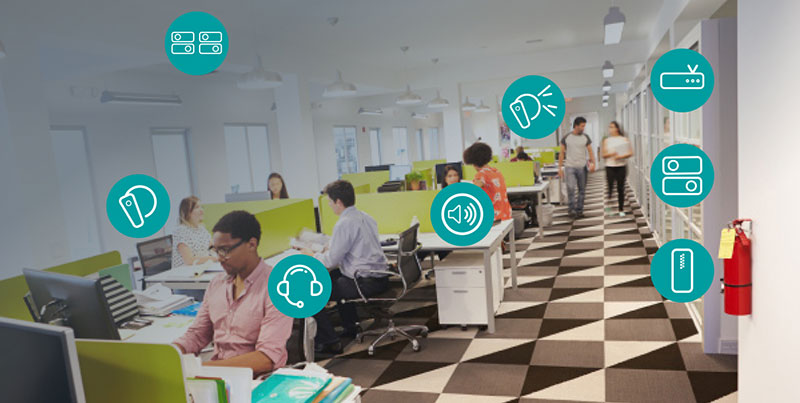 PRODUCE, COMMUNICATE, COLLABORATE
Connect people with HPE, Jabra and Microsoft Skype for Business Solutions. Focus on quality, savings, and value.
Collaboration tools such as instant messaging, real-time co-authoring capabilities, and simple-to-use and affordable video conferencing can enable quicker business decisions. This leads to cost savings, increased employee productivity, and a simplified and improved mobility experience.
40% of businesses see increased remote worker productivity following a UCC deployment
Build your Unified Communications Solutions up to 250 with
HPE
Minimum 2x DL380 servers each with 2 processors, 12C, 64GB ram. Minimum 2x 300GB 10k SAS drives for OS. 4 Port 1GB NIC card
2x 24 port Aruba 2930F Switches (basic Layer 3, PoE+ capable 1Gb Ethernet switching)
HPE FlexNetwork: MSR 4080 Chassis or 5406R ZL2 Switch Bundle – includes two switch modules providing a total of forty-four 1Gb RJ-45 ports (PoE capable)
Microsoft
Microsoft Windows 2016 STD ROK with 4 additonal 4C license packs - recommended 3 year 24x7 warranty
Jabra
Jabra Pro 9400
Jabra Pro 900
Jabra Stealth UC
Jabra Speak 510
Jabra Motion UC
Ingram Micro can help you to connect with our experts to design a solution for your needs.