OFFICECONNECT OC20
Easy to set-up WiFi for small business
Small business owners are rapidly shifting the way they conduct business and engage with customers. This means time-strapped, cost-conscious customers are looking for business-ready Wi-Fi solutions they can count on and partners who can deliver.
HPE Office Connect OC20 802.11ac offer small businesses an intuitive and cost-effective wireless solution that is easy to set up without technical expertise thanks to its Mobile App. By using the OfficeConnect iOS or Android mobile application, customers can get their Wi-Fi network up and running within minutes and monitor remotely, no matter where they might be.
Value Proposition:
Plug and Play: Easy network set-up using Mobile App and Simple configuration for Employee and Guest WLAN
Intuitive: Dashboard for network health metrics; Alerts and notifications; Remote management of multiple sites on a single pane of glass
Right Sized: Securing network with Web content classification and filtering; Guest onboarding using Social login; Easy and quick troubleshooting
Business Uses:
Under 100 Users, single site
Small Retail, Professional offices (Lawyer, Doctors, etc.)
Business Uses:
Dual Radio 802.11ac Access Point
Smart Air for RF Management, automatically assigns channel and power settings
Security: website filtering, WPA2
Management and remote monitoring through the application
Create a network of up to 8 access points, manage and monitor from a mobile app, on the go
Captive portal for secure guest access with Facebook Wi-Fi social media log-in
Limited Lifetime Warranty
P/N:
HPE OfficeConnect OC20 2x2 Dual Radio
802.11ac (RW) Access Point (JZ074A)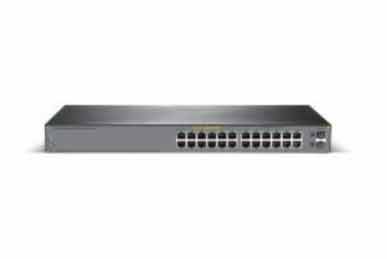 HPE OfficeConnect OC20 802.11ac Series Access Point
Right sized for small business with 2x2:2 802.11ac access points
Mobile application for simple network set-up
Remote network monitoring on the go
Clustering of up to 8 access points which is ideal for small businesses
3-year Warranty
▶ Get a Quote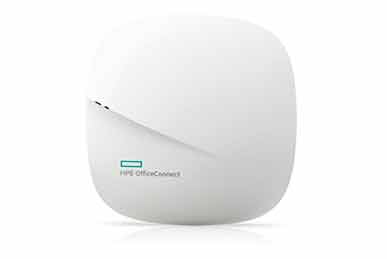 HPE OfficeConnect 1920S Switch Series
Six new advanced smart managed fixed-configuration lite Layer 3 Gigabit switches for affordable high-performance connectivity
Non-PoE and PoE+ 8-, 24- and 48-port models for deployment flexibility
Simple and consistent Web interface for easy switch configuration
Limited Lifetime Warranty
▶ Get a Quote
MicroServer Gen8
Una soluzione primo server business-ready, fuori dagli schemi.
▶ Learn More