MSA 2050/2052
Listed as the industry's top entry san storage product for 8 consecutive quarters the MSA family continues to grow.
With double the performance of its previous generation and double the amount of flash capacity, the MSA continues to help users reduce cost, risk and improve business efficiency.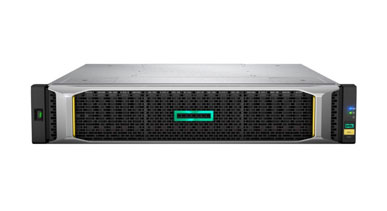 Your 3 Key Fundamentals
Recognised as the industry's leading SAN array for the past 8 consecutive quarters
Double the performance of the previous generation - for similar price points
Comes with 1.6TB Flashcapacity included
5 Golden Questions
Is your organisations facing problems with explosive data growth?
Are you thinking about flash acceleration and optimisation but don't have the budget?
What connectivity option are you currently using?
Are you running HPE Proliant Servers?
How do you plan to manage future data growth when DAS can't?
Storage TCO Highlights
40% Savings due to 1.6TB of Flash capacity included and the inclusion of All Inclusive Data Services
Double the performance capability for similar sprice point as previous generations
What do you get?
Up to 10% rebate on MSA opportunities and an addiitonal 6% for NBO
Watch out for MSA 2052 promotions coming soon