Ingram Micro Wins HPE 2020 MESA Distributor of the Year and CERTA Distributor of the Year!
Ingram Micro have been named the 2020 MESA Distributor of the year and the CERTA Distributor of the Year by HPE.
HPE commented that these channel partners from across the partner ecosystem have been awarded for their outstanding performance, commitment to customer excellence, focus on growth and innovation, and professional achievements.
"I'm proud to recognize our channel partners who raise the standard of business excellence and demonstrate continued commitment to our joint customers," said Paul Hunter, Senior Vice President of Worldwide Partner Sales, HPE. "HPE is dedicated to enabling our partners with tools and solutions that will spark innovation in their own business. By collaborating and growing together, we are able to deliver the outcomes our customers need to prosper."
CONGRATULATIONS once again to the HPE teams in MESA and CERTA for this well-deserved win!
Deliver Consumption-based IT with HPE GreenLake and Ingram Micro!
Customers increasingly want to pay for the infrastructure they consume each month allowing flexibility to scale up or down as required, while avoiding capital expenses.
As digital transformation accelerates, the way technology is consumed and delivered is changing. Representing an estimated $16 Billion consumption opportunity for Channel Partners, get prepared and capture your share with HPE GreenLake.
Speak to Ingram Micro to find out about HPE Greenlake, the solution that helps businesses easily buy or upgrade and consume IT infrastructure to support business demand and optimal digital transformation through:
1.
Everything-as-a-Service model
2.
Pay-as-you-go financing
3.
Adding capacity to suit usage with just a click
4.
Everything managed for you
Ingram Micro Germany are Leading the way in GreenLake Certification
We are also proud to share that Ingram Micro Germany are the 1st worldwide HPE Certified Greenlake Instructor authorised for delivering HPE GreenLake competency trainings. Speak to your Account Manager to find out about the GreenLake consumption-based solution!
Experience faster Wi-Fi 6 performance with the New
Wi-Fi 6 enabled Aruba Instant On AP22
Welcoming the new AP22, the first Wi-Fi 6 Certified access point to join the Aruba Instant On family.
Wi-Fi 6 Certified access points deliver faster Wi-Fi speeds, greater capacity, and reduced latency between access points and devices for a superior Wi-Fi experience. With the AP22, you can now upgrade your Wi-Fi network to boost performance across devices now, while preparing it for more mobile and IoT devices in the future.
Designed to meet the growing needs small businesses are currently facing, the key next-generation features of the AP22 include:
The ability to handle multiple Wi-Fi 6-capable and Wi-Fi-5 clients on each channel simultaneously
Reduced power consumption extending the battery life of clients with target wake time (TWT)
Advanced Cellular Coexistence (ACC) that uses built-in filtering to automatically minimise the impact of interference on the network
All this can be easily managed from the Instant On mobile app and the cloud-based web portal.
WHAT'S NEW ON HORIZON?
INTELLIGENT MONITORING
AGAINST COVID-19 SOLUTION
Help the world of business keep moving!
With commercial and government services resuming operations, public safety is now a new business priority. New tools and innovative solutions are required to ensure business continuity is at the core of what we do.
We at Ingram Micro have built a solution to help your customers safeguard their business in a post-Covid world by using AI automation technology!
Monitoring, measuring and assessing social interaction and activity without restricting people's movement are now the new units of compliance.
Visit Horizon to discover the ready-to-deploy AI solutions for Covid-19 mitigation
ARUBA GO INCENTIVE
Join Aruba GO today for a chance to win an Aruba Instant On Access Point!*
It really is simple! We are giving away 200 Aruba Instant On AP11 Access Points to the first Partners across Europe who complete 2 simple steps…
1.
Join the Aruba Go program
2.

Place an Aruba order of over €500 / £500 with Ingram Micro
If you are among the first 200 across Europe to complete steps 1 & 2 you could win an Aruba
Instant On AP11 access point!
* T&Cs apply, contact your local Ingram Micro team
for further information.
Aruba Go is the reseller enablement program designed to support you on your journey of becoming an Aruba Business Partner. It takes you through 3 steps to becoming a Business Partner and unlock the benefits available to support your business growth.
ARUBA INSTANT ON'S END-TO-END CLOUD NETWORKING FOR AXIS VIDEO SURVEILLANCE
Aruba and Axis secure connectivity solution for social distancing compliance.
Aruba and Axis have developed a simple to set-up, simple to manage video surveillance solution that delivers unmatched flexibility and cost savings for customers.
This Aruba and Axis occupancy solution will help businesses safely re-open by managing compliance measures around social distancing.
HYBRID IT GO PROGRAM IS HERE!
Hybrid IT Go is the reseller enablement program designed to support you on your journey of becoming a HPE Business Partner.
Follow the 3 steps to becoming a Business Partner and unlock the benefits available to support your business growth.
The Hybrid IT Go program also gives you access to useful support tools & assets, latest offers, discounts, trainings and services to help you maximise on all your HPE sales opportunities.
BECOME A HPE BUSINESS PARTNER IN 3 STEPS!
BECOME A


HPE PARTNER
GROW YOUR


HPE BUSINESS
GET


HPE CERTIFIED
The Ingram Micro Experience Zone - The home of
innovative technology systems
Coming soon to horizon is our innovation, interactive technology hub. Taking you through a wide array of cutting-edge solutions from AI to IoT, this new hub will provide you with the understanding to sell and engage with your customers. It will showcase over 50 products and solutions through engaging webinars, in-depth take-away assets and stimulating podcasts.
Watch this space!
Think you know Tape Storage? Think again!
Perfect for mid-to-long term data storage, HPE StoreEver tape storage is a cost effective, secure and flexible storage solution that compliments and completes any tiered-storage portfolio. Discover our new campaign, launching soon, taking you through the right tools for the right storage job and how you can leverage Tape Storage too!
Launching soon.
ARUBA MSP
Our latest Aruba campaign launching soon will guide you through Ingram Micro's white-labelled Managed Service solution for networks, helping you to uncover and grow your networking business!
We will do the work so you can reap the benefits! Coming soon.
Read here what is new this month such as the HPE OneView 5.3 Release,the Direct Liquid Cooling for HPE Apollo, Intel CascaleLake Refresh CPU for SimpliVity 380 & SimpliVity 2600 and HPE GreenLake for Google Cloud's Anthos.
Bookmark the NPI compendium that always has the latest product details and gets refreshed every first Monday of the month.
Since May 5th 2020, HPE Nimble Storage Class Memory (SCM), also known as Memory Driven Flash (MDF), is available for HPE Nimble AF60 and AF80 platforms in the HPE quoting and config systems.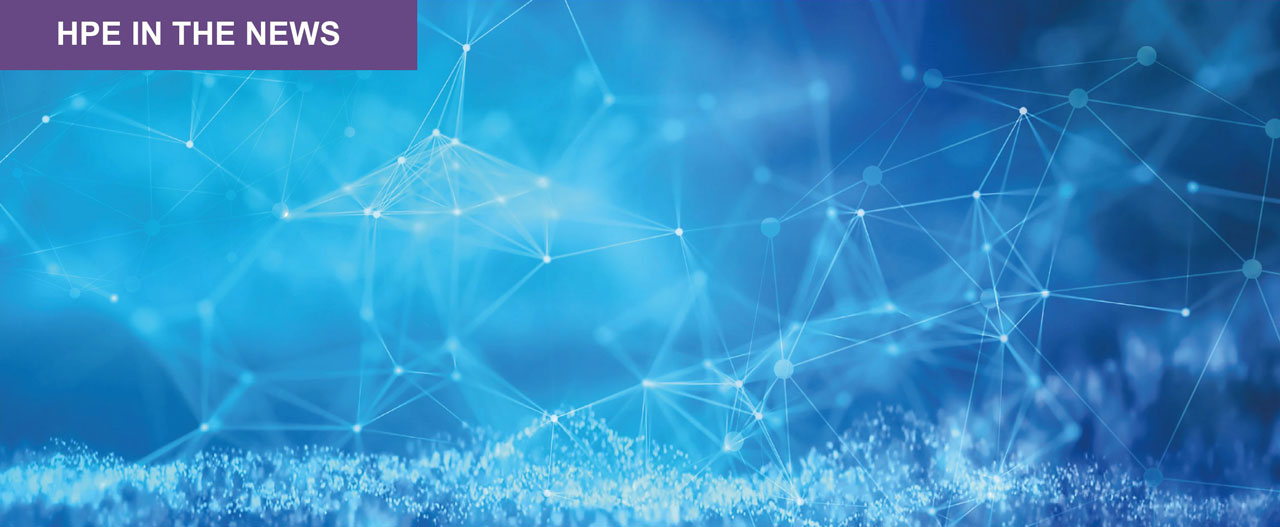 HPE GREENLAKE
NEW HPE GREENLAKE CLOUD SERVICES
NEW: DATA PROTECTION THROUGH HPE GREENLAKE
NOW AVAILABLE: HPE GREENLAKE FOR VDI
HPE DISCOVER VIRTUAL EXPERIENCE AND PARTNER GROWTH SUMMIT
INTRODUCING HPE EZMERAL
NEW INDUSTRY-FOCUSED CONTENT FOR SMBS
HPE NIMBLE STORAGE
NPI: HPE NIMBLE STORAGE DHCI ENHANCEMENTS
STORAGE NEWS ROUNDUP
SELLING IN UNCERTAIN TIMES
FOR OUR PARTNERS: COVID-19 AND SELLING IN UNCERTAIN TIMES
NEW PRODUCT INTRODUCTIONS
Learn about the latest HPE Product and Solution releases this month... all to help customers achieve true digital transformation!
FOLLOW INGRAM MICRO HORIZON
Horizon has gone Social! Be sure to follow us to keep up to date on all the day-to-day happenings from Ingram Micro Horizon. We look forward to you joining the conversation!
| | | |
| --- | --- | --- |
| | | @IngramHorizon |
| | | |
| --- | --- | --- |
| | | Ingram Micro HPE EMEA – Horizon |
| | | |
| --- | --- | --- |
| | | Ingram_Horizon |
| | | |
| --- | --- | --- |
| | | Ingram Micro HPE EMEA – Horizon |