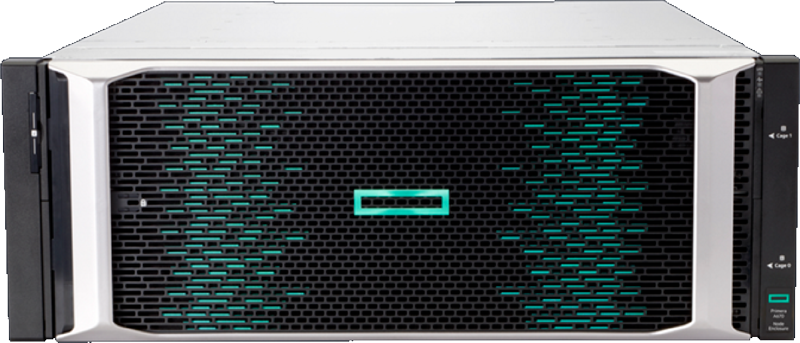 HPE

Primera

mission-critical storage.

Redefined.

With large enterprise looking to accelerate everything from apps to data to innovation, HPE Primera offers advanced artificial intelligence, delivers extreme resiliency and performance and is backed by a 100% availability guarantee.

Ingram Micro can help you transform how high-end storage is delivered, deployed, managed and upgraded to customers and take storage to another level.
Because

storage shouldn't hold business back.
93% time savings

Deploy, manage and scale storage more efficiently with a better on-demand experience for instant access to data with HPE InfoSight

100% guaranteed availability

Ensure zero downtime and disruption with 'always-on' access to mission-critical apps and stored data

Up to 40% TCO savings

Eliminates disruptive forklift upgrades, includes all-inclusive licensing, flat support pricing and flexible consumption options

From rack to app in 20 mins

Easy to provision, from rack to app and scale storage usage so customers only pay for what they use with HPE GreenLake
Find out why HPE Primera is considered
the world's most intelligent storage for mission-critical apps1
DOWNLOAD SALES SUMMARY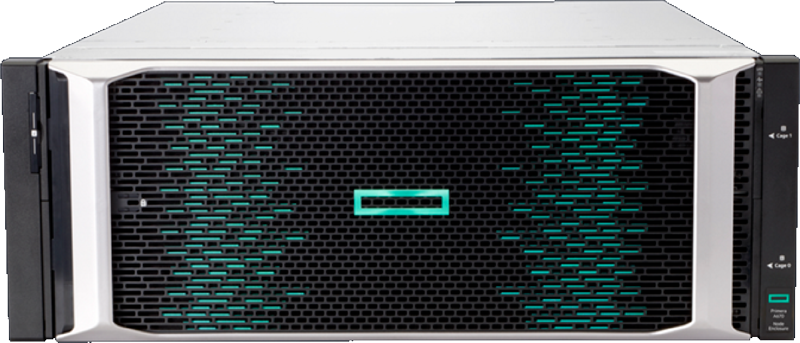 PARTNER OPPORTUNITY ALERT…

PARTNER OPPORTUNITY ALERT…

PARTNER OPPORTUNITY ALERT…
HPE Primera is an ideal replacement for 3PAR which went End of Life (EOL) on 31st December 2020
Customer challenges…
No capacity for any downtime which would negatively impact business
Require consistency and extreme low latency when storage scaled up and down to meet unpredictable growth
Ability to update hardware and software easily, without disruption to business operations

Want a highly reliable, high-performance platform that does not require a team of engineers to support it
Need storage to consolidate traditional (database, virtualisation) and modern (cloud-native) mission-critical apps

Require a platform with granular controls to support multiple business units or tenants
Need to find the right balance of CAPEX and OPEX in their IT spend
Want to accelerate application development (DevOps, agile, and others)
Free up IT teams with HPE Primera that manages itself, predicts and prevents disruptions and delivers low latency, at scale.
HPE Primera's built-in intelligence combines an enhanced on-demand experience for instant app access & Everything-as-a-Service consumption
REASONS TO INTRODUCE HPE PRIMERA TO EXISTING CUSTOMERS

Refresh 3PAR customers, which went End of Life (EOL) on 31st December 2020

Reached the capacity and performance limits of current storage solution

Understands HPE 3PAR architecture but wants more automation to help reduce hands-on overheads

Needs higher levels of availability, performance or scalability

HPE GreenLake

Introducing the Everything-as-a-Service model allows customers to consider new ways to purchase and consume storage

NEW PROSPECTIVE CUSTOMERS?

SPEAK TO EXISTING CUSTOMERS

Existing storage is up for renewal and they are tired of forklift upgrades and escalating high support costs

Cloud Ready Apps requiring support for Containers/DevOps and Cloud Orchestration

Enterprise customers needing highest level of availability, performance and scalability

Currently run collaboration and business applications including Exchange, SharePoint, SAP® and Virtual Desktops

Want to add automation to help reduce maintenance and management overheads

Tired of how long it takes to solve application bottlenecks
Powered by

HPE InfoSight

AI-driven automation to help simplify the management and maintenance of hybrid environments is now available across the HPE server portfolio. Unlock the potential of data with HPE InfoSight.

FIND OUT MORE

Delivered as-a-Service

HPE GREENLAKE

Everything-as-a-Service consumption offers business agility, increased control and lower TCO, allowing customers to pay only for what customers use! Develop consumption-based business and profit with HPE GreenLake.

FIND OUT MORE

Explore the HPE Storage Portfolio

STORAGE SELECTOR

With an array of options available, use our HPE Storage Selector Tool to discover and create a comprehensive tiered storage portfolio for your customers and help them harness the power of their data.

FIND OUT MORE DISCOVER MORE ABOUT HPE PRIMERA
Simplicity, availability and performance for mission-critical apps and data
Ingram Micro SUPPORTING YOUR HPE STORAGE JOURNEY
We'll support you with everything from training, presales support to configuration services, and even add complimentary vendor solutions, all to help you win deals.
Solution Architecture

We work with a range of Vendors and Partners to coordinate the development of technology solutions that solve real world problems.

Sales Enablement

Our enablement program is focused on Partners who understand rapidly growing opportunities and are ready to get started on the HPE journey.

Technical Support

We'll work with your sales and technical teams to understand the technology, identify opportunities and guide you through the first deployments.

Business Intelligence-as-a-Service

We're continually onboarding technology Partners to help extract and get better value from data collected by our storage team.

Build, Deploy, Maintain & Support

By working closely with our deployment Partners, we aim to provide the latest storage knowledge and expertise.

Marketing Enablement

As well as our 1:1 enablement program, our internal marketing agency can support with white labelled collateral, webinars, case studies, campaigns and more.

Cloud Services

Our cloud teams can offer a range of support around cloud infrastructure and services for any given storage use case.

Financing

Our partners can leverage Ingram Micro's established financing capabilities to provide any technology solution, helping turn CAPEX to OPEX costs for customers.

Speak to your Ingram Micro Account Manager to find out how we can support you with selling HPE Primera
CONTACT US
Seeing further ahead.
Your file is downloading...