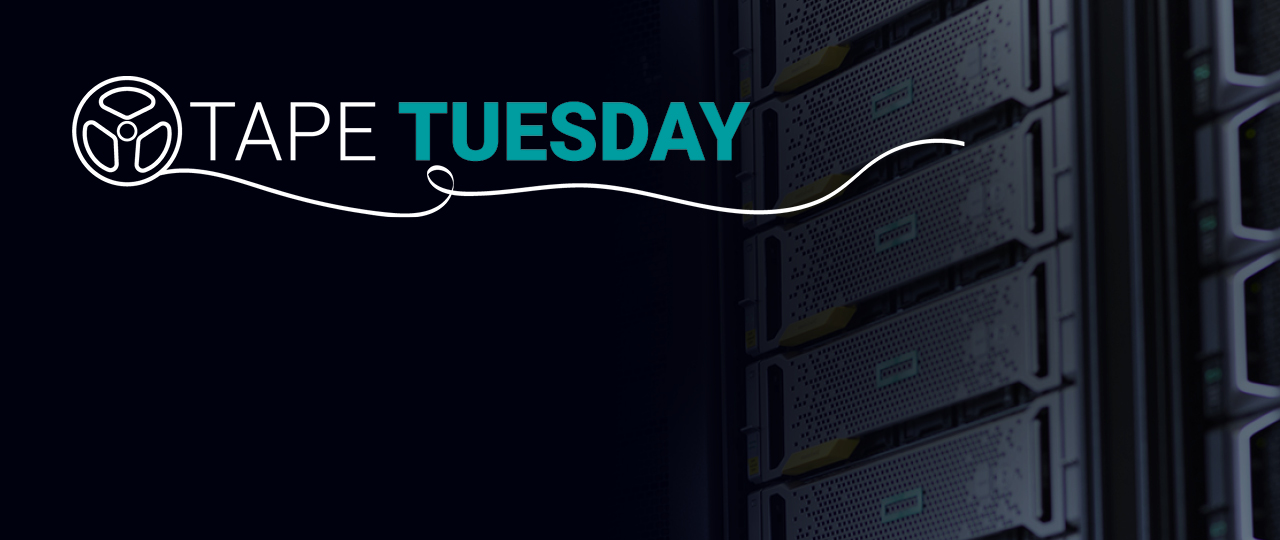 Tape Tuesday
Forget what you thought you knew about tape being dead! In these highly useful webinars, HPE StoreEver will demonstrate why it has never been more relevant!
Join Andrew Dodd and Nassrin Schott from the HPE StoreEver tape team as they reveal the 5 compelling reasons why businesses are still choosing tape
and how you can easily find new revenue with your customers.
Session 1: Data Protection
We live in an unprecedented era of data growth. New technologies, like Artificial Intelligence and the Internet of Things are generating colossal amounts of digital data that businesses need to manage, protect and make available.
This webinar will explain how HPE StoreEver can help you win or defend strategic storage opportunities in flash, disk and cloud categories. End customers want to purchase tape in 2020.
If you don't sell it to them, perhaps someone else will.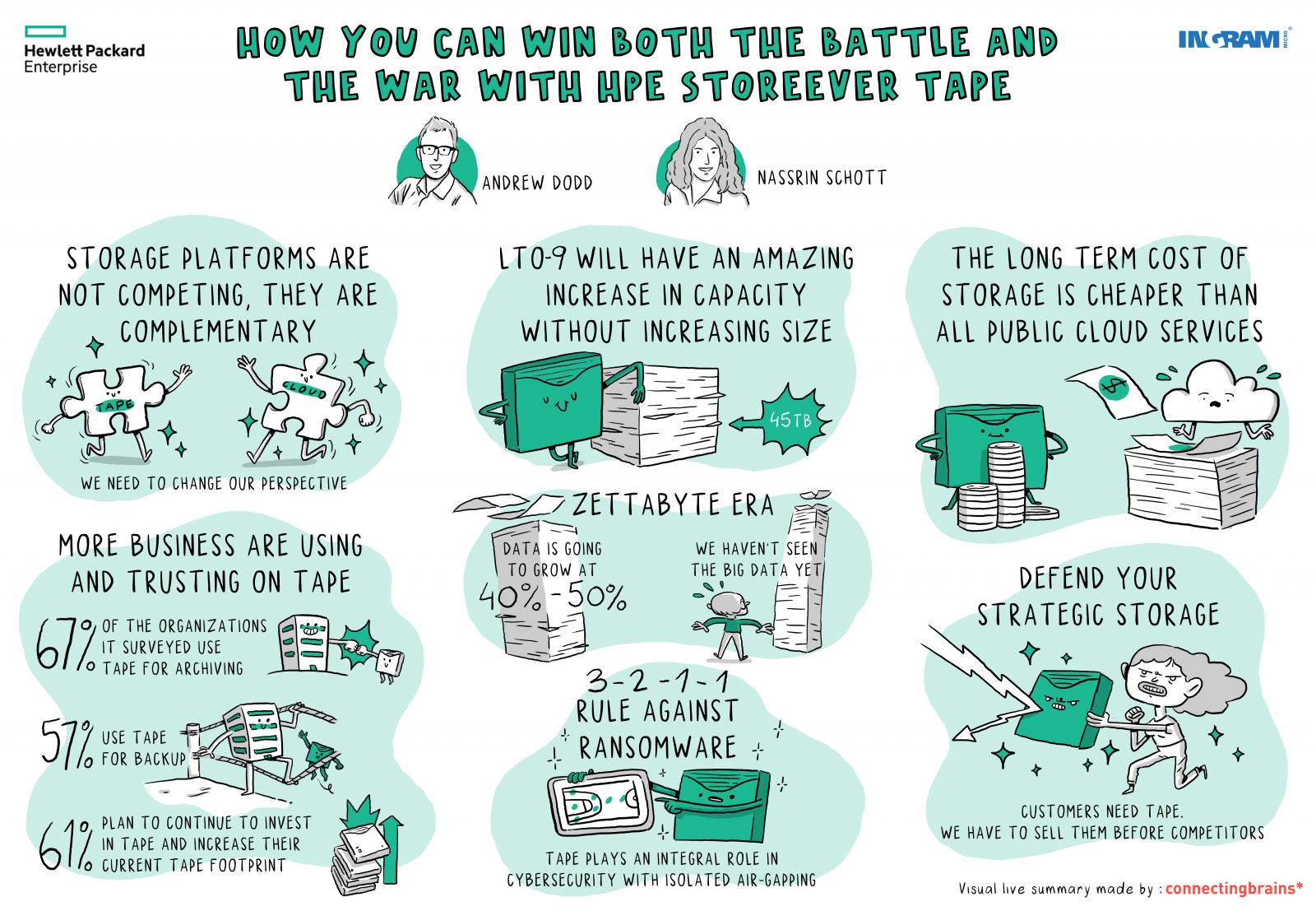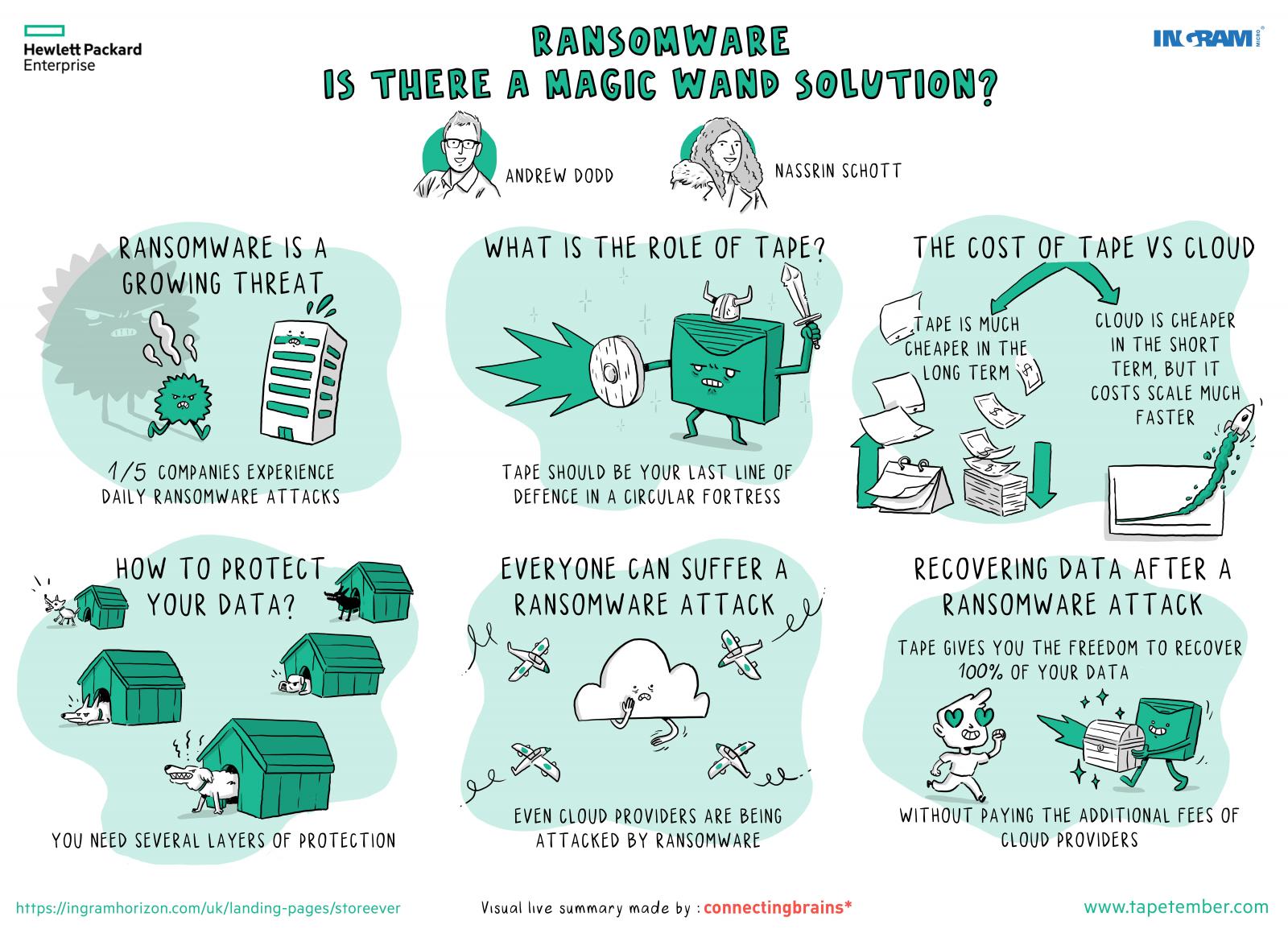 Session 2: Ransomware
70% of customers say they've experienced a ransomware attack. For 1/4 of them, it's happening weekly. With cyberattacks now costing billions, it's no surprise that storage vendors of all shapes and sizes are trying to portray their solutions as 'the answer' to the problem.
But what if there's no magic wand?
Session 3: "You Cannot Change The Laws Of Physics"
Data is growing at 50% per annum, almost 20% of customers say they are no longer sure just how much data they have and hard disk drive capacities are struggling to keep up as vendors hit fundamental technical limits. Forget Star Trek and science fiction, we're living in the Zettabyte Era.